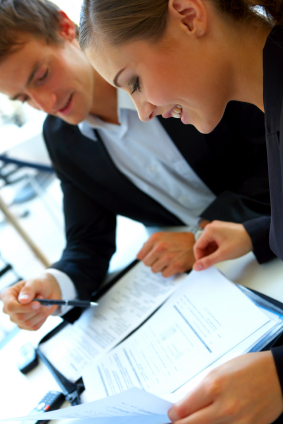 OFCCP Definition of an Applicant
If an employer has a federal contract worth $ 50,000.00 or more or is selling, renting, or leasing goods or services totaling $50,000.00 per year to entities who use the employer's goods or services in the performance of federal contracts, then the employer needs to have a written Affirmative Action Plan and a system to collect and maintain the data needed for compliance with EEOC reporting and differentiating applicants from jobseekers per the OFCCP definition of an applicant. To be considered an applicant under the OFCCP definition, a person must meet the following:
The individual submits an expression of interest in employment through the Internet or related electronic data technologies.
The contractor considers the individual for employment in a particular position.
The individual's expression of interest indicates the individual possesses the basic qualifications for the position.
The individual at no point in the contractor's selection process (prior to receiving an offer of employment from the contractor) removes himself or herself from further consideration or otherwise indicates that he or she is no longer interested in the position.
For more information on this definition, click here.